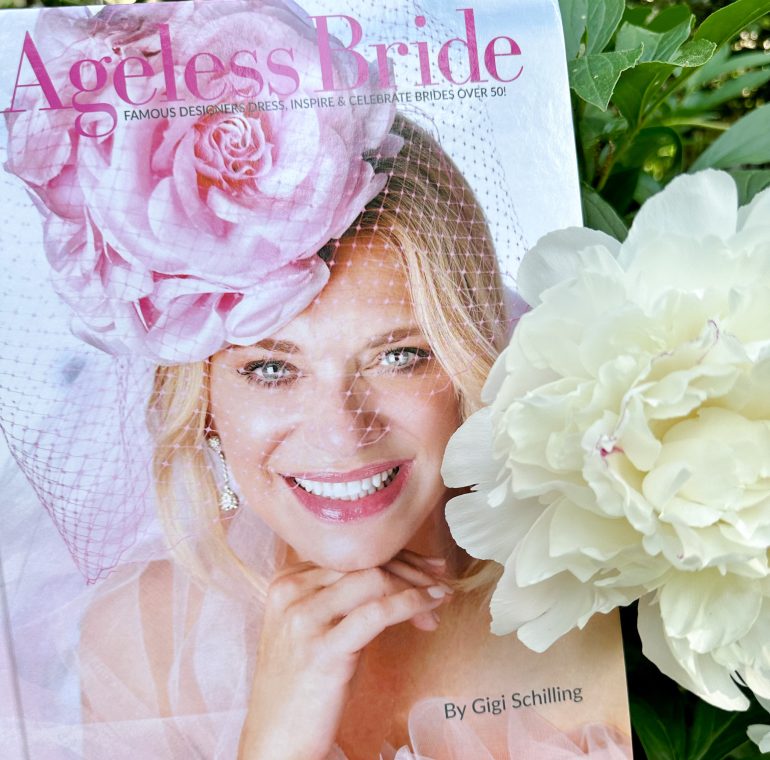 When it comes to love, I am hopelessly romantic. I believe that love enhances our lives in so many rich ways. As the old proverb goes, "Love makes the impossible possible." Or to borrow from Maya Angelou, "Love recognizes no barriers. It jumps hurdles, leaps fences, penetrates walls to arrive at its destination full of hope."
We are all deserving of love, no matter the age. I dreamed of writing a bridal book that would inspire women marrying at midlife to be their most confident, radiant selves on their wedding days. I noticed that instead of feeling joy about getting married, these brides were preoccupied with a number. They felt that they had to dress a certain way because of their age. But why should society dictate the way a woman dresses because she is past a certain age? That's just ageist and lacks romance! I wholeheartedly agree with bridal designer Ines Di Santo who says, "Age does not define the bride. The term 'age-appropriate' is a myth." So, I thought, what if I asked some of the world's most famous designers to turn their attention to the over-50 bride? How could they inspire her? How could I inspire her?
In 2017, I published the first edition of

Ageless Bride

, the book of my dreams. In this pioneering book, I asked beloved designers, including Vicky Tiel, Ines Di Santo, Isaac Mizrahi, Betsey Johnson, Zac Posen, Angel Sanchez, Ellen Christine, Theodore Elyett, Jeannie McQueeny and Guo Pei (among others) to share their fantasy looks for the over-50 bride. What astounded me is how game they all were; each of them was so devoted to reminding the midlife bride that she is a ravishing goddess. In June 2023, the revised version of Ageless Bride is being republished.
This book is not a practical guide for the ageless bride. Instead, it goes beyond the dress. I wrote

Ageless Bride

to be a source of inspiration and hope for the over-50 bride to find love and to rise above outdated, ageist rules. While the dress is important, what is even more important is how she embraces the magic and romance of being a bride. She should allow herself to dream!
I envision the midlife bride as a woman who loves her age and is not limited by any rules. Let's be inspired together. Love is ageless, and so is the over-50 bride!